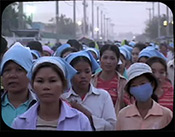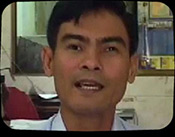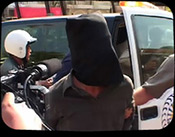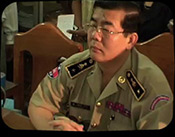 In 1999, Cambodian garment workers demanding decent wages and working conditions found their leader in Chea Vichea. As president of Cambodia's free trade union, he stood with them despite beatings and death threats.
Until a sunny morning in 2004. As Vichea read the paper at a sidewalk newsstand, three bullets silenced him forever.
Under intense international pressure, the police arrested two men and extracted a confession. They were sentenced to 20 years each. But did they have anything to do with the crime?
What seems at first to be justice done starts to look like a frame-up. And the implications reach far beyond the police station and the courtroom: to the headquarters of the ruling party and to the garment trade that is Cambodia's economic lifeblood.
Director Bradley Cox shot Who Killed Chea Vichea? over five years, covering events as they happened and tracking down witnesses in a country where knowing too much can cost you your life.
Since the completion of the film in 2010, the police in Cambodia have stopped two attempts to screen it and the Cambodian authorities announced that it is "forbidden" to screen it publicly there.
Who Killed Chea Vichea? is a highly charged murder mystery, a political thriller, and a documentary like no other.

©2010 Loud Mouth Films